Hi,
I have set up a test recurring invoice to recur daily. The invoices get created daily fine and I receive a 'sent' receipt email to my admin mail box, but the client email is not actually sent. If i manually send the email though that sends fine. How come the receipt email can be sent but the client's one can't when it recurs? Any idea what this could be?
I have the queue set to 'sync'.
v5.3.54-C75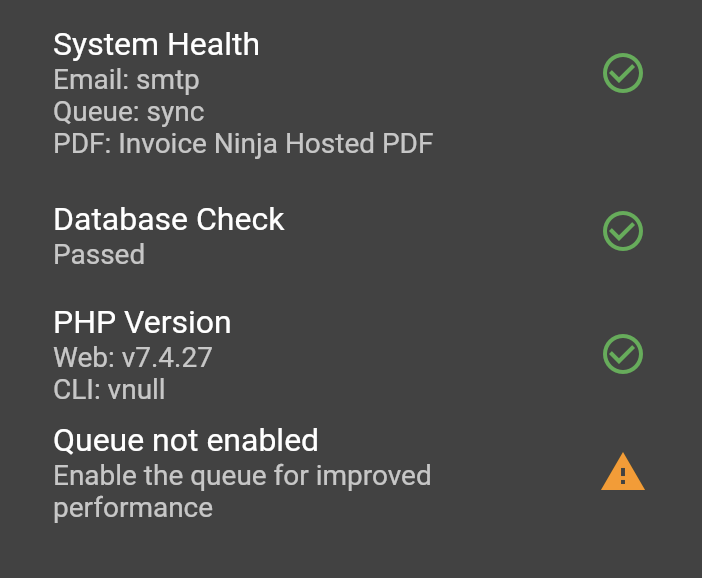 I did have this set to 'database' to enable the queue which worked for a day but turned out my host frustratingly resets my cron timings every night to around 20-25 minutes instead of the desired 1 minute! So this wasn't really working when set to 'database'. As I receive the receipt emails on-time and consistently I can't see how this could be the cause when on sync though. I'm sure I had it working fine though until about 2 weeks ago when ALL emails decided to stop apart from the admin ones. Not sure what happened there but managed to get that working again somehow.
Many thanks.