I have an invoice for a client that was $701.88 inclusive of payment surcharges.
First they paid a partial amount through the billing portal, incurring a fee.
Later on they paid the remaining amount and incurred another fee.
The payments they made add up to $701.88 as expected as this was also the final invoice cost and invoice ninja has put the applicable fees on the invoices.
However when I look at the client, it says their balance is -$12.58 and I can't understand why.
There is nothing else for this client other than what you see in the screenshots. No credits, no other payments etc.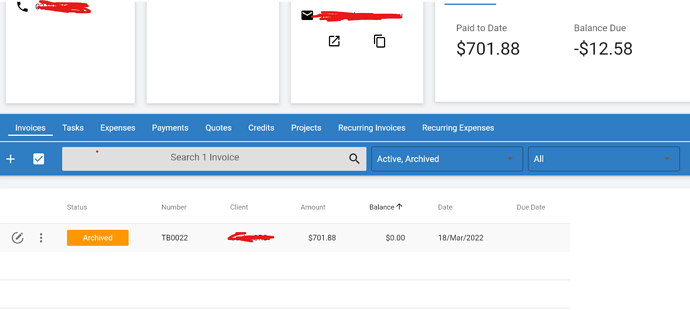 Is this a bug or what should I be checking here? Nowhere else can I work out how this has happened and even the statement for the customer says a $0 balance.