My version is v5.2.4-C51. I just upgraded from v5.1.74-C51. I am self-hosted.
The invoice looks fine when I look at it in the regular screens on InvoiceNinja
However, when I go to get a PDF to send/print, the separators are 'european style', periods for thousands, and commas for decimals.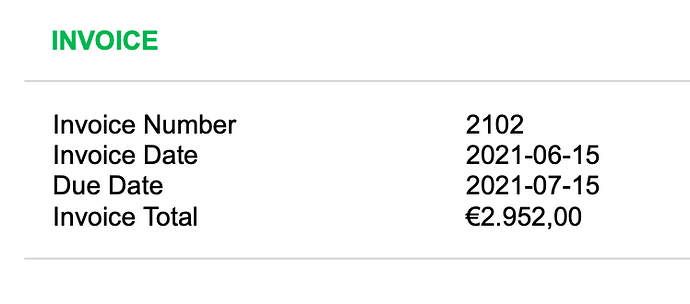 I am in Ireland if that makes any difference to how locales are set up.
I'd like to correct this so that I have commas for thousands and periods for decimals.
Can anybody help?