Having some trouble customizing the line items in an invoice to be both tight and multiline in their presentation: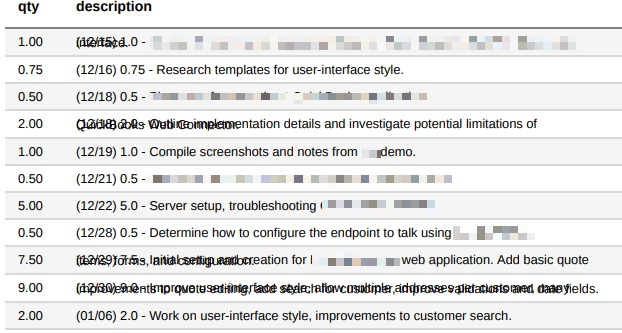 Any thoughts on what CSS should be added to make this work properly? This is a bit difficult to do since all of the samples appear to not have multiple lines, so it's a bit tricky to experiment with this one.
I suppose one thing that could help would be to populate the sample system with longer item/product descriptions so we can play with this dynamically during the design process.
Another option would be to allow us to use our own sample data in the design process…
Any thoughts / help would be appreciated!