Hi @hillel
So I just attempted to update and this is a new error I never seen before: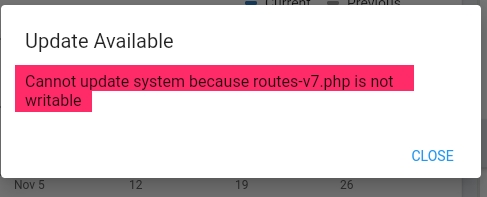 Updated several times in the past now flawlessly, but this time it is trolling me.
Also notice that this error flashes by very fast, so it is hard to see it. I had to run the update several times to screenshot it.

Please kindly advise.
Thanks in advance.


Kind regards
AngryWarrior.