Hello,
There are some weird and wrong labels appearing on PDFs in French. This is a screenshot: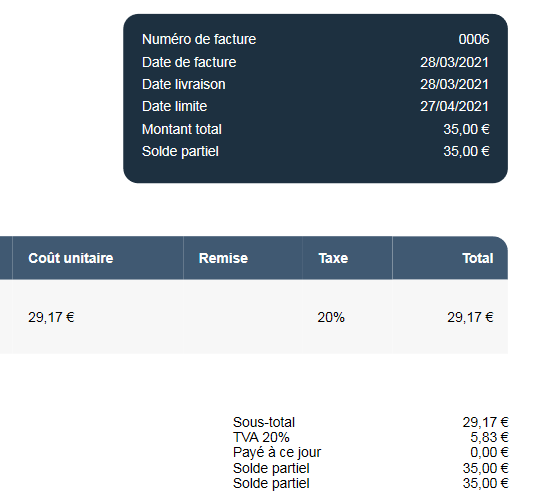 "Solde partiel" appears twice, which is wrong in itself, but from the translations, it should be "payé à ce jour", and as it is, it makes no sense. From what I understand, this label should simply not exist, it is not in the list of labels in the invoice.
I also changed "Coût unitaire" in localization, but it still appears unchanged on the final invoice.
Do you know where I could try and fix this?