Do we get any kind of notification if an email is sent to a undeliverable email address?
Hi,
I believe so, @david can you please confirm.
There isn't a mail failure, however the system logs tab and activities tab has the mail history including failures and their reason.
Ok why am I not seeing it? I sent myself an email to an incorrect email address this morning. I entered .CON instead of .COM to be sure it would not go through. This is the info I see in the activities tab and system log tab. Am I missing it? This is like my 5th Monday this week so anything is possible.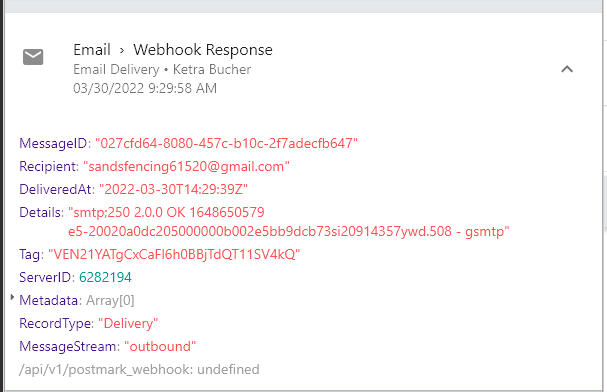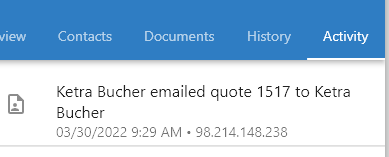 Hi @Ketra
I see the issue, we have turned on bounce notifications, these errors will now appear in the System Logs Tab.
Ok I must be stupid. Can you show me where this says it was NOT delivered?
The company received the email however I made a test email to myself and the email address would not be deliverable.
as it ended in .CON instead of .COM. Please show me where it says it was not delivered?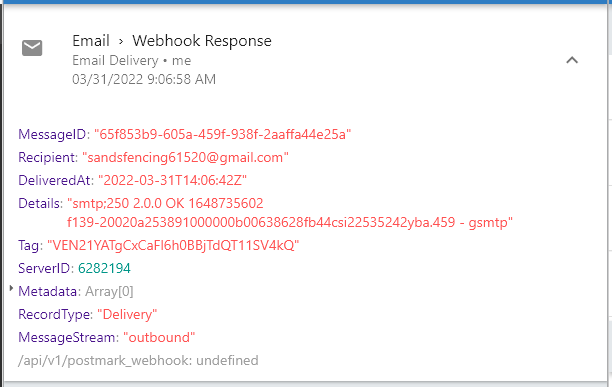 @david can you please show me where it says this was not delivered. As it should say that it was NOT delivered.
New bounces / non deliveries will now show in that particular log section. We had turned this off, so the previous failure won't show.
Ok so as of right now it will show me that it has not been delivered? I can do another test email and see it?
Ok the test email I sent to an incorrect email address does not show as undeliverable. However I did have one to a customer today show up so I am good. Thank you