Hi,
The client has the card saved in the system. I open this portal and pay the invoice, which shows in stripe.com and in the Payments.
But it shows as UNAPPLIED and I am unable to apply it.


When I choose to apply payment, the correct invoice number automatically shows, but I click in apply and nothing happens. I mean, it receives the click, loads the page but there is no change.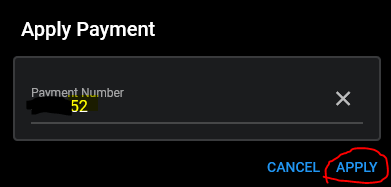 I really need it sorted out ASAP. What can I do?