Hi,
I have some trouble trying to translate my invoice template.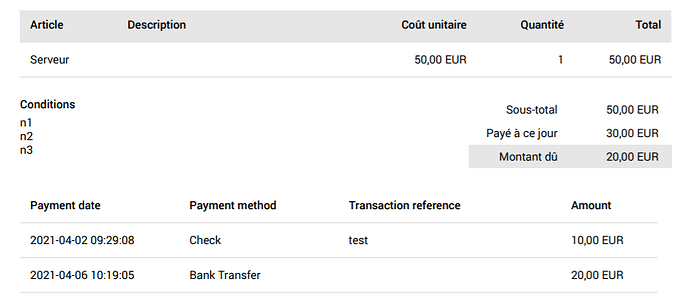 In this screenshot, you can see that i've already added payments lines to the bottom of the template. However, i don't really understand how does the PDF is translated.
Is there a specific function to use ? Or where do I need to add my custom strings ?
Best regards,
Dylan