Hi there,
This is on Develop branch, 5.0.50-25
I've set up a client.
I've set up two recurring invoices.
Both of them have generated an invoice.
One is for 120 kr. The other is for 240 kr. Total is 360.
Yes, I get incorrect and inconsistent totals showing.
Just viewing the invoice data in invoice overview, for first invoice I see: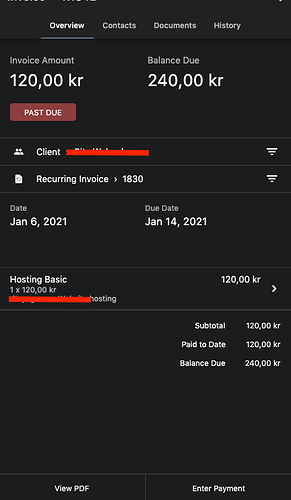 Then in the actual PDF invoice the totals show as: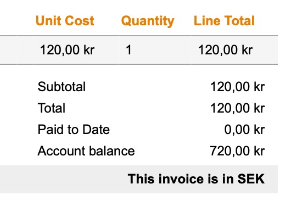 For the second invoice, in the invoice overview I see: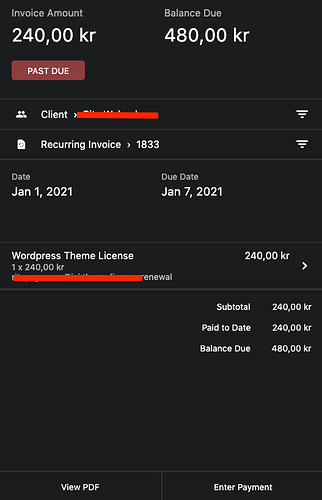 And in the PDF invoice I see: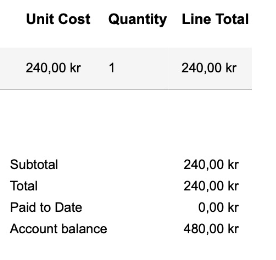 Both invoices are past due, so I would expect the "Account balance" to show a total of 360 kr (the sum of the two invoices).
As you can see in the images it's doing something odd.