During initial setup of invoiceninja v5, I click on the "Test PDF" button and get a "Success" message.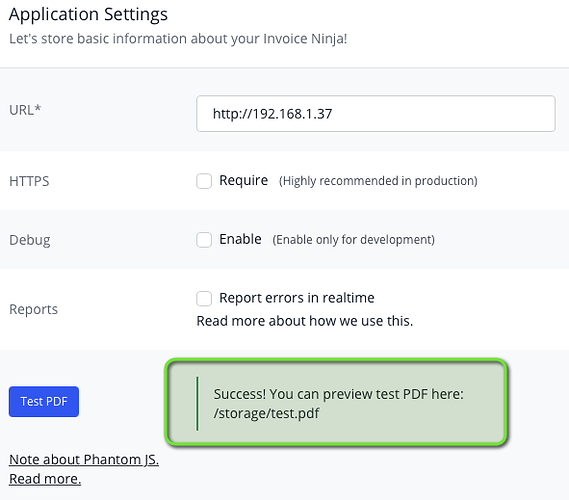 When I download the PDF I can open it just fine, all 8 pages of it.
But when I create an invoice in invoiceninja, download it and try to open it, I get this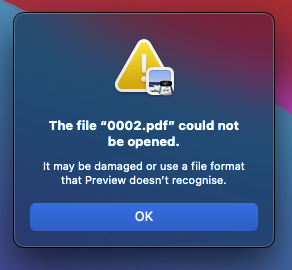 So the test was successful, but when creating an invoice, there's something wrong with the PDF.
What could be the issue here?