Hi,
Did Anyone get the Swiss QR feature running?
I'm trying to get the swiss qr payment info rendered on my invoices. I followed the steps here:
However no QR code is rendering in the PDF.
Currently using: v5.5.16-C91 self-hosted on Docker with SnapPDF
IBAN and BESR info are included, and address information is available for both company and client.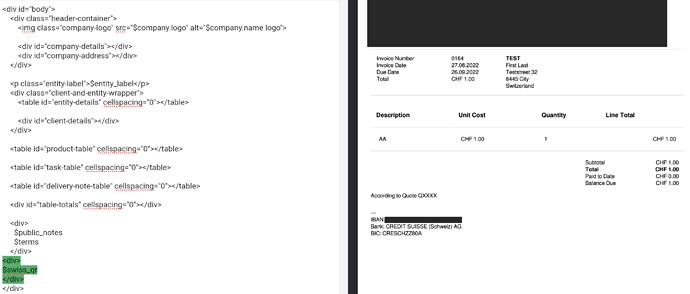 Cheers