Hello,
I'm trying to connect Stripe to my self-hosted Cloudron IN app. I've watched the tutorial video on IN's youtube channel but it's different for us self-hosters as we don't have "Stripe Connect", we have plain "Stripe" and the link doesn't take us to a page to select our company on Stripe.com. Instead, I'm redirected to a page with API keys and stuff. However, in IN it says, "Account_id". What is that field and how do I connect to Stripe?
TIA!
IN Version 5.3.48 self-hosted on Cloudron.
This is a screenshot of my self-hosted app on Cloudron. There is no gateway setup button.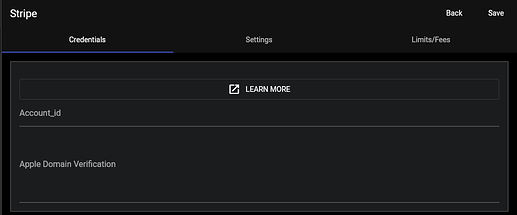 This is a screenshot of a test account on invoicing.co for comparison.