I'm running IN v5.5.74 (latest version available in my cpanel) on a self-hosted server.
I have a specific issue in the desktop app - which does not show in a browser window.
While I've seen some screen "blurring" before when moving my mouse, with the latest update I made moving from 5.5.64 to 5.5.74 - the blurring becomes now really bad … see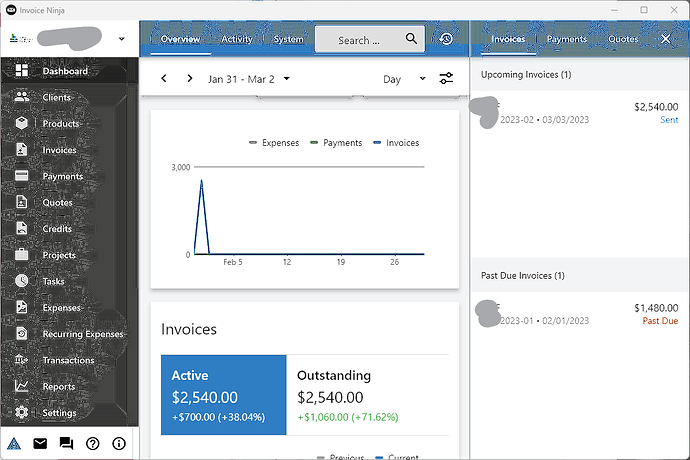 .
Not sure if this is a IN app issue, or anything going on with my screens/graphics card - though it only occurs with the IN app.
Has anyone else had a similar experience? I know I can always go to a browser window but I typically run the task timer in an app window.