I'm having Invoice Ninja on a self hosted environment with CPanel and installed via Softaculous.
When I check the Health APP I can see the following. So all cron task are working.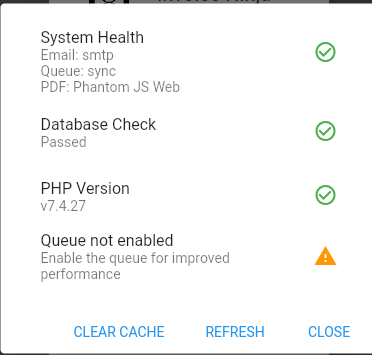 So First all there is still Phanton JS Web as PDF While in my env file there is
So when I check or want to send an invoice I still get the error
500: There was an error generating the PDF with Phantom JS
But it should be the other one. I also tried already to change the env file and put it on Phantom and PHANTOMJS_PDF_GENERATION=true but the message stays the same. In Version 4 I don't have this issue.