I just noticed that on an German invoice the month is shown in English "December" instead of the German "Dezember". Also the country of the company is showing as "Switzerland" instead of "Schweiz".
In the /settings/localization I also notice that even though language is set to Deutsch (German), just below it the month is again showing as December: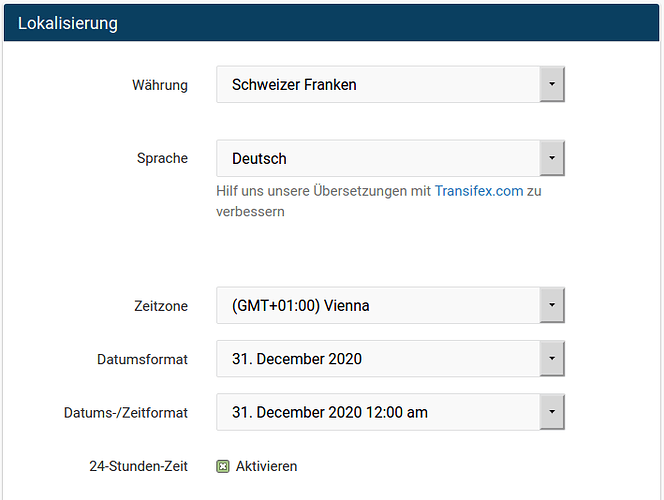 Any idea why this happens?
Additional info: Apache 2.4, PHP 7.3, intl is installed