Hey,
Hope you all having Ninja level fun with invoices ;). I have been exploring invoice Ninja for about a month or so. Its awesome app and lots of contribution and development.
I have a self host application running on the cloud, I'm trying to use the mobile app, but getting the below error.
Sure, My self host and mobile app are not compatible. Where do we have the info on compatibility chart or something outlining the mobile app vs self host app?
I searched google many times and this forum as well with SQL error but no help.
500: SQLSTATE[42S22]:****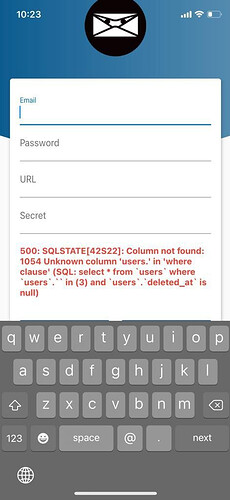 Web login works without any issue, and I don't see any 500 error in the log as well