Hi,
When i make a report by "client" with group "Client" i get wrong values on some of my clients.
I have one payment of 2701.00 € and one credit of -57.60 €
The report gives me on Allready payed 5286.80€
I have no idea where it come from.
Do you have any idea?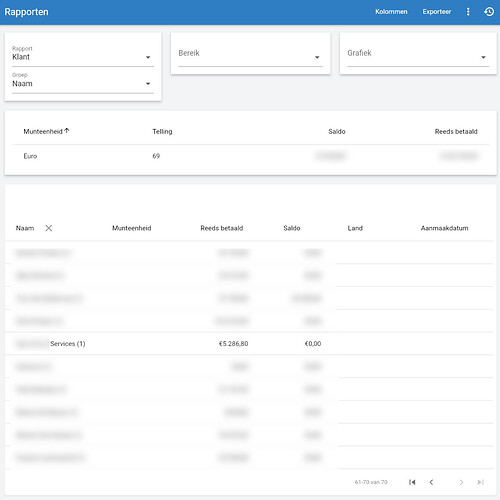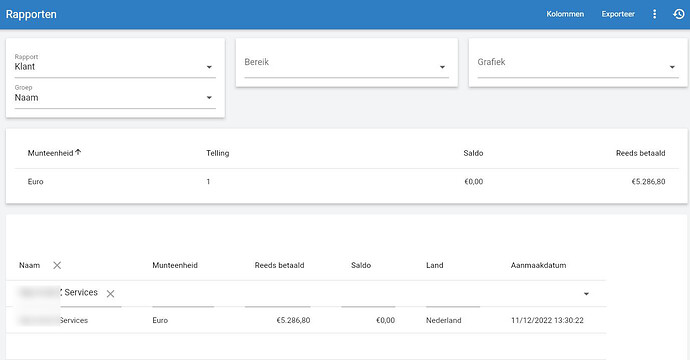 Kind regards and happy holidays.
Koen