Hi,
I would like to (need to) remove the
Questions? We're here to help!
section of the footer (see image in red box)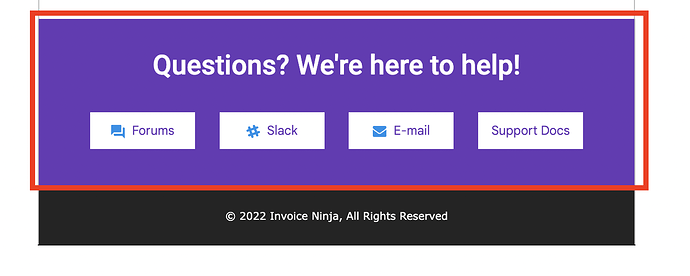 I am fine with the black Invoice Ninja Copyright notice in the footer, but the big section above that with links to IN's social media is problematic because clients click that thinking it is MY social media or MY help forums.
This is very bad in to have the first email clients receive, because it confuses them.
The don't realise those buttons are for Invoice Ninja until it's too late!
I am not trying to white label, but I need to remove this footer from the welcome email!
Thank you