I evaluate the v5.3.19-C59 self-hosted version and see many unseful improvements since 5.0.X versions.
Now I have the ability to have the project-name on the invoice (via Project->Invoice Project). That really helps to give me and my customers an unique reference to the project.
I have some remarks:
– Is there any chance to have the projects public note to show below the projects name on the invoice?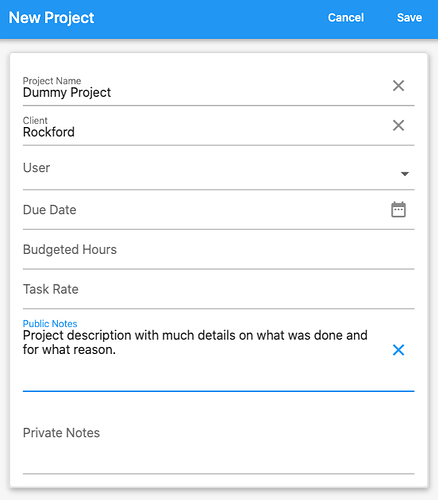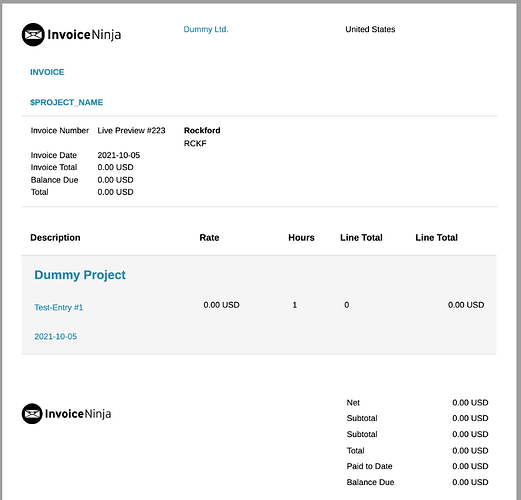 – When I deliver invoices, my customers want to see the total amount of time spent – not only the money total. Is there a way to have this total hours anywhere? I use the reports-view, but this is internal use for me only.
– As a Freelancer working project-based I miss the ability to see in the projects-view the invoice-no, and the invoiced-status (via column). On the other hand I miss in the invoices-view the related project-name column. This would realy help, to keep track of the entities. The report-view helps but is more of investigating than viewing/sorting a proper documented list.
– I need to decare (at least in germany) in the invoice-header/footer the service-period ("Leistungszeitraum" or "Leistungszeitpunkt" . This is something like 12.09.2021 – 20.10.2021 or 13.09.2020 if one day only and gives an overview for customers/tax/accounting over the time-entrys declared in the invoice. I can do that manualy by a custom-field but that's errative and time consuming. Do you have any plans to subsummerize the tasks like that?
Kind regards
C