If I apply a credit to an invoice, it does show up properly in the "paid-to-date" portion of the invoice, and everything works properly there (the important things).
However, if I go to the payments tab (as attached), these do not show up properly and say $0.00 there for both the "Amount" and "Applied". Expected: $2.19 and $2.19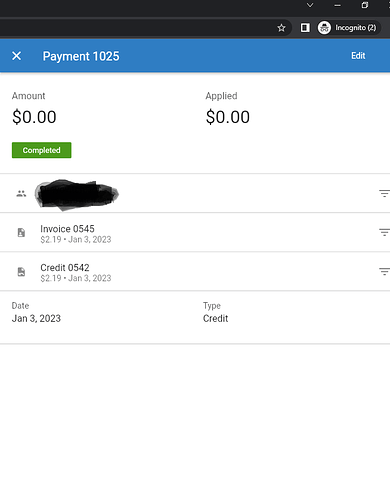 Of course, this has other repercussions like sending payment applied emails to the client that say "We have received your partial payment of $0.00! Thanks!"
Thanks in advance.