Previously, v4, an over payment automatically created a credit. That doesn't happen in V5. Is there a way to turn this on in v5? Right now I have a payment that says "Pending" because i manually created a payment then applied it to an invoice it didn't cover. So I have to remember this payment is out there and use that to their next invoice.
Secondly, we have clients who pay from multiple accounts for 1 invoice. v4, i would apply one payment, which calculated the new balance for the invoice. Then I could process the second payment. Now it just says: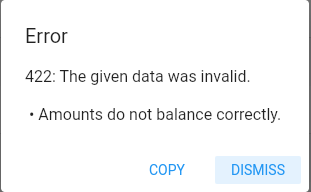 I have tried turning on underpayment setting, that didn't change anything.