Hey Everyone, thanks in advance for the help. I'm trying to setup Zapier to create a square contact when a new client is setup in InvoiceNinja. Im new to all of this so im hoping Im missing something silly. When i do the test feature with Zapier it works great. When i actually add a client to InvoiceNinja, Zapier throws the error "Could not create a customer. At least one of given_name, family_name, company_name, email_address, or phone_number is required for a customer"
I've mapped the fields square should be receiving (at least i believe), i'll add a screenshot below.
It looks like Zapier isn't pulling the fields from Invoice Ninja.
Ive reached out to Zapier Support, but was curious if anyone here has experienced this.
Here is my fields i mapped: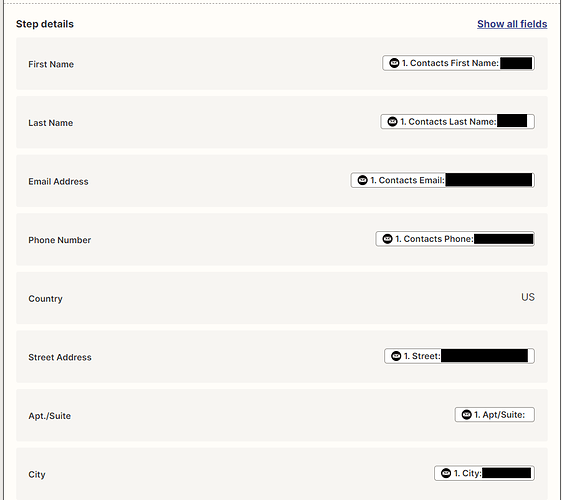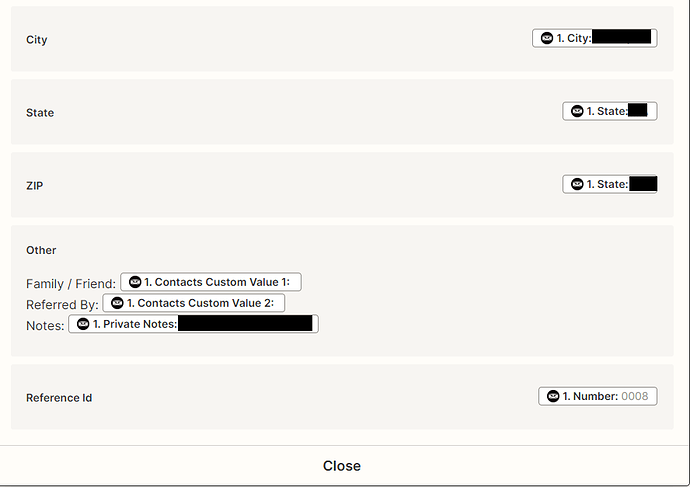 Here is what Zapier is showing as data out from InvoiceNinja:
id: LYqaQlenjk
user_id: VolejRejNm
assigned_user_id: VolejRejNm
name: Dummy 3
private_notes: this is number 3
balance: 0
paid_to_date: 0
credit_balance: 0
last_login: 0
client_hash: ougDB8BVofEwhUORALdb5JqkweAoXh8IIHgC8NlD
address1: 123 Sesame Street
phone: 0000000000
city: ThisPlace
state: WA
postal_code: 12345
country_id: 840
custom_value1: Yes
custom_value2: Tom Withey
shipping_address1: 123 Seasame Street
shipping_city: ThisPlace
shipping_state: WA
shipping_postal_code: 12345
shipping_country_id: 840
settings:
entity: App\Models\Client
language_id: 1
currency_id: 1
valid_until: 30
default_task_rate: 60
send_reminders: true
is_deleted: false
updated_at: 1656824095
archived_at: 0
created_at: 1656824095
display_name: Dummy 3
Fields with no value:
website
group_settings_id
size_id
public_notes
address2
industry_id
custom_value3
custom_value4
shipping_address2
vat_number
id_number
number
contacts
documents
gateway_tokens
querystring