I am looking a recent failure in our Zap runs when we map the fields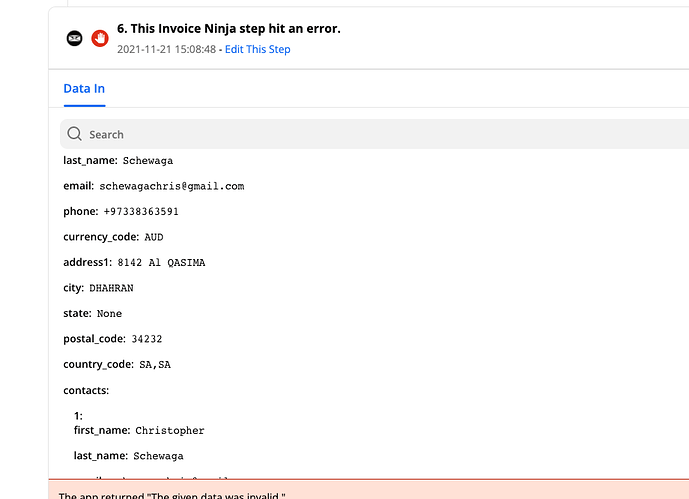 If you see, Invoice Ninja now needs a Country Code instead of Country to create a new user - which is causing the issue.
We were earlier using the CRM equivalent of country instead of the Country Code and it was working fine. Somewhere down the line I think the mandatory field has changed to Country Code and is causing the failure.
Can you please recommend a solution here?