I've ran invoice ninja self hosted for many years now.
Suddenly it is not working any more (500 error when navigating to /public/) and i need to report my taxes.
Please help me with investigating and resolving the problem.
Alternatively, we could try to transfer the data from the database to a new 5.5.99 environment that i have been able to setup.
Tech information
Hosting: I've got a webhosting environment at Vimexx. there installed invoice ninja with softaculous in direct admin environment
Version:4.5.14
Logs: no recent entries in laravel-error.log or laravel.log
Php: i've tried to swich versions from 5.6, 7.0, 7.1, 7.2, 7.3, 7.4, 8.0, 8.1, 8.2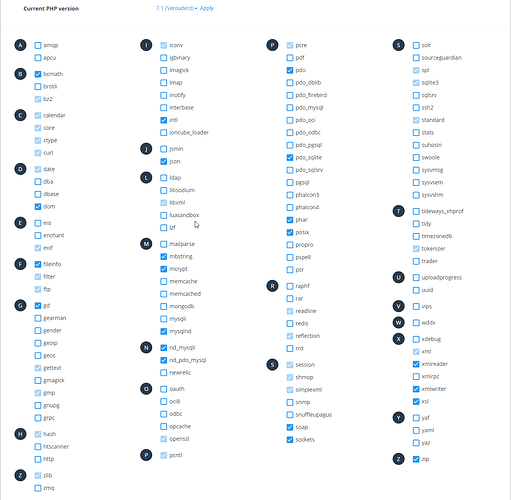 .env file
PATH=/usr/local/bin:/usr/bin:/bin
TEMP=/tmp
TMP=/tmp
TMPDIR=/tmp
PWD=/
APP_ENV=production
APP_DEBUG=true
APP_URL=https://domain.xxxxx/bill3/public
APP_CIPHER=AES-256-CBC
APP_LOCALE=en
DB_TYPE=mysql
DB_STRICT=false
DB_HOST=localhost