Hi.
We installed the system on one of our servers and the system looks very promising.
But when we tested and attempted to make a test invoice in a different currency (DKK, SEK or EUR) than our base currency (GBP), it doesn´t seem possible even though you can choose a multitude of currencies in the list for your company; plus you can also live update of the currencies from the exchange?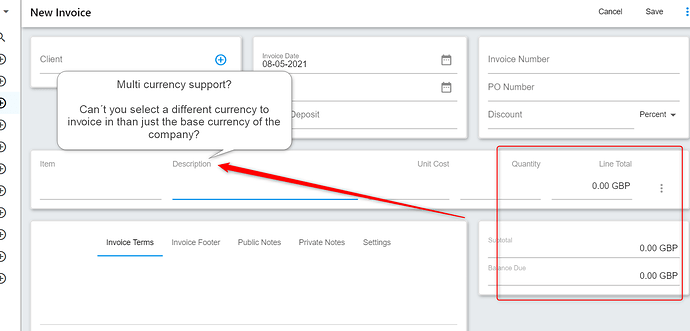 We have customers over Europe and mostly from Denmark, Sweden, Norway and the English speaking regions so we obviously need to be able to invoice our customers in their local currency.
Is there a way to do this or it is an missing option?
(If it is missing I would like to suggest to the devs that they consider to add this please)
Thanks you in advance for you help and answers.


Kind regards
AngryWarrior