Hey there,
is it possible to make bold printed subdivisions on an invoices like in the example below?
Thnx
Yves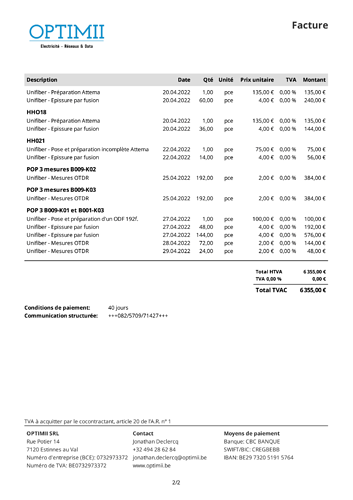 One option may be to extra line items and use markdown or HTML to format the text.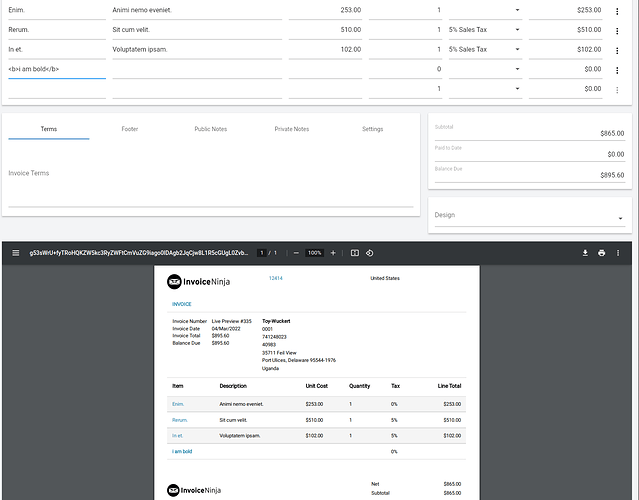 This almost works out of the box, if you set the quantity to 0 it should remove all of the line items except the product key / description… i can see however that taxes still appear, so i'll need to look into this…
Otherwise as Hillel mentioned you can using html in the tables and this will render.