Hi Good Day everyone,
im facing an issues where Payment Status email notification "View Payment button didnt work. And honestly i just realize it today, after 3 different update version since the last i remember it worked. So i dont know from which version it started to failed.
When i click the "View Payment" received in the email, it brought to 404-Not Found page.
Laravel Log didnt provide any error log
My setup is as per follows;
Setup in sub folder : mydomain.com/v5
Invoice Ninja Version : 5.3.78
Client Portal : Enable
Client Portal Settings : I dont set password nor required user to register. They just simply need to click the link and directly brought to the client portal.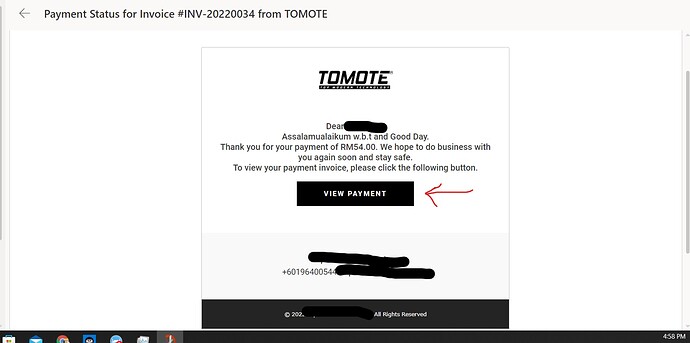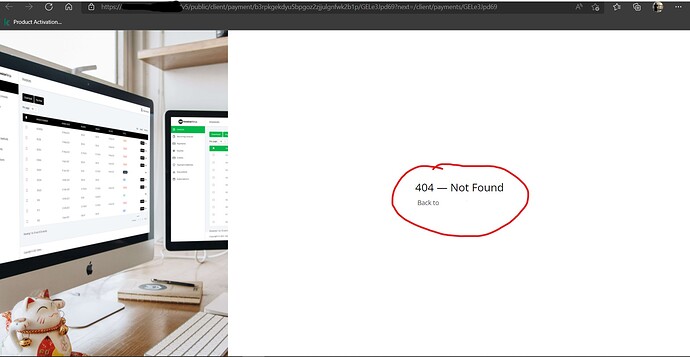 Maybe anyone has an idea where i should start looking to fix the issues?
I might messed up something during upgrade, but as i only realize it few version after, i have no idea where it start to go wrong.
Additional info,
Quote Email with "View Quote" button works correctly.
Invoice Email with "View Invoice" button also work correctly.
And when the customer arrived to the client portal using quote or invoice button, they can move to the Payment tab and view the payment within the client portal without any problem.