Hi,
I'm trying to migrate to ninja my invoices, but I have some problems with the CSV importation.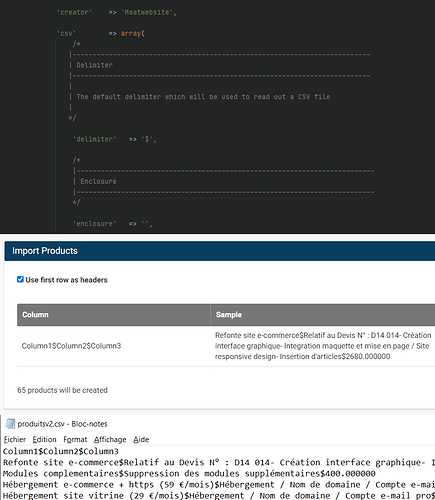 As you can see in my screenshot, i'm trying to change the default delimiter to "$".
My CSV is correctly formatted but it looks like the app is not applying my custom delimiter.
The data i'm trying to import is referring to products.
Am I doing it the right way or is it a bug ?
Sorry if someone asked this before, I didn't find any reference to this bug in the forum.
Best regards,
Dylan