I recently upgraded to 5.2.16 (via Softaculous) on an installation that was working well before the upgrade. I now see the following when I try to view a pdf in Invoices: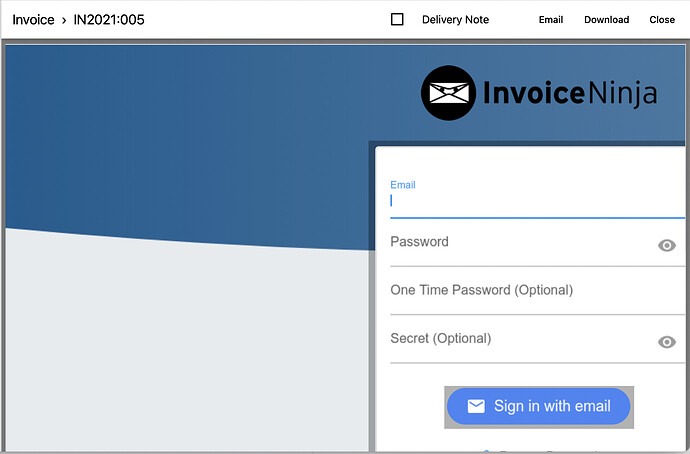 I have looked in the file system under ./ninja/public/storage/… and the PDF itself does indeed contain the same content: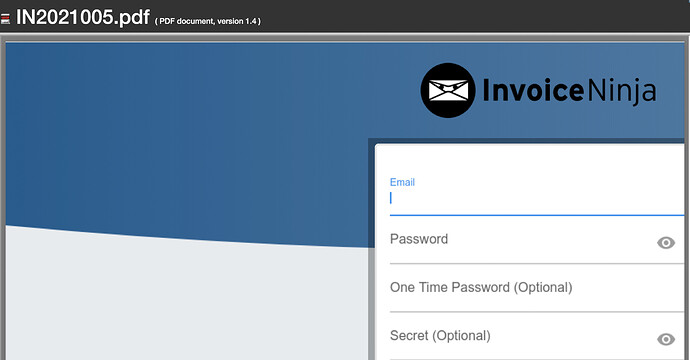 I am using phantomJS with a free account and api key which was working fine before the upgrade.
.env variables are:
PDF_GENERATOR=phantom
PHANTOMJS_PDF_GENERATION=true
PHANTOMJS_KEY='ak-3v94z-4sg0w-x2j91-xxxxx-xxxxx'
PHANTOMJS_SECRET=secret
Would appreciate your help - I've spent half a day on this so far and have been unable to invoice clients this month

Thanks a million!