Hello,
Recently, my invoices started displaying monetary values differently from my currency settings are (custom CA_Fr CAD). In the admin panel, everything displays fine as per my settings, for instance: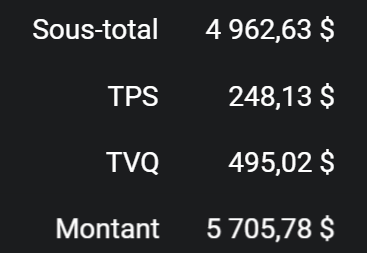 → space thousand separator, OK
→ comma decimal separator, OK
→ space before $ sign on the right, OK
Well, here is how my PDFs now render the monetary values: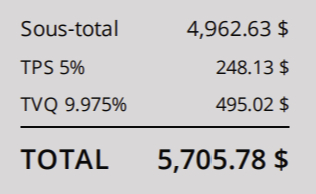 → comma thousand separator, not OK
→ period decimal separator, not OK
→ space before $ sign on the right, OK - that's what makes it weird: it's a mix and match of different settings. In default (EN) CAD, the dollar sign is on the left with no space before the numbers.
What is even weirder is that the PDF renders the currencies without a problem in the design preview, as shown here with random data: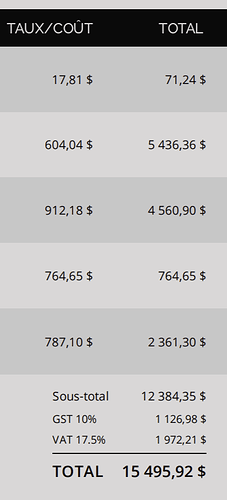 I thus seems that something happens with my actual invoices, whereas the seeded data from the html designer works fine…
Any ideas about what might be happening under the hood?
Thanks
EDIT:
Two new invoices created minutes apart differ in the way they render the currencies:
Invoice 1, wrong: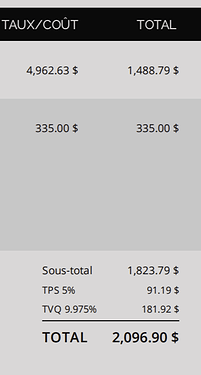 Invoice 2, as intended: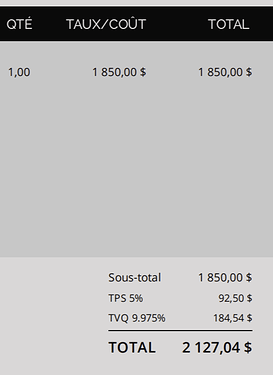 I have no idea what is going on!