I am very pleased that in version v5 the "inclusive tax" calculation has been adapted to the system often used in Germany/Austria.
This is how I configured it and this is how it should be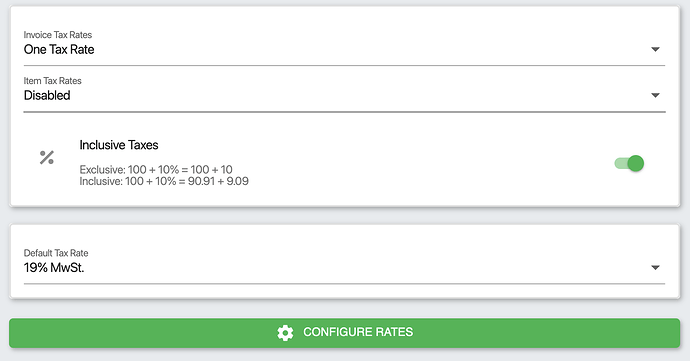 However, it is still calculated as an exclusive tax. Here is a simple example:
If the tax calculation is included, it should look correct as follows:
Subtotal: 81 €
MwSt. 19%: 15,97 €
Total: 100 €
Whether I use "Invoice Tax Rates" or "Item Tax Rates" makes no difference both do not calculate correctly.