Hello, I am trying to use the feature in app update. But first I wanted to solve the error messages (See picture).
In the env.example file is already snappdf stored. After that I did a sudo u- www-data php artisan optimize. Unfortunately this did not help.
Furthermore the crontab job * * * cd /path-to-your-project && php artisan schedule:run >> /dev/null 2>&1 is running. This would also be missing
Last but not least, the memory_limit is at 512M:
cat -b /etc/php/8.1/apache2/php.ini | grep memory_limit
361 memory_limit = 512M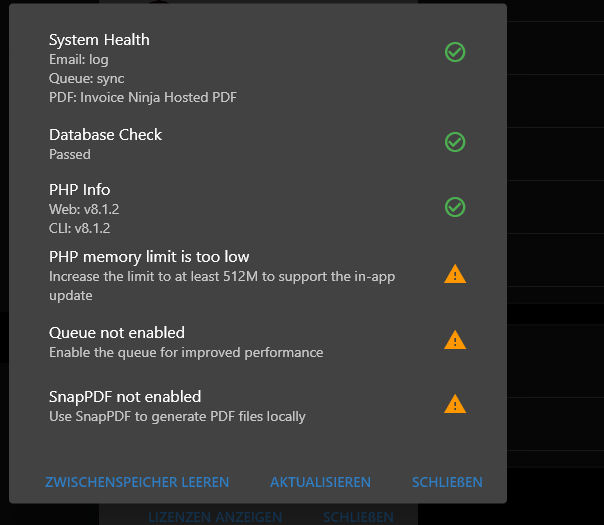 edit: browser view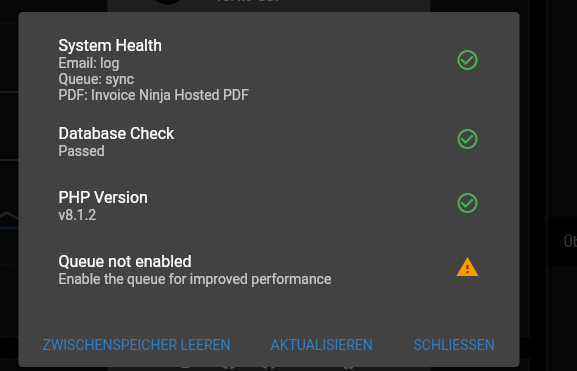 edit2: Okay, that is crazy. I got from the browser and the app two difference error messages. After a couple of minutes i try it again from the app and now it is updated.
But the queue and the pdf gen. warning is still remaining. So the memory_limit is correct now