Hello
just installed the system and out of curiosity as we were browsing the system we attempted to connect Zapier and in that process you get the popup: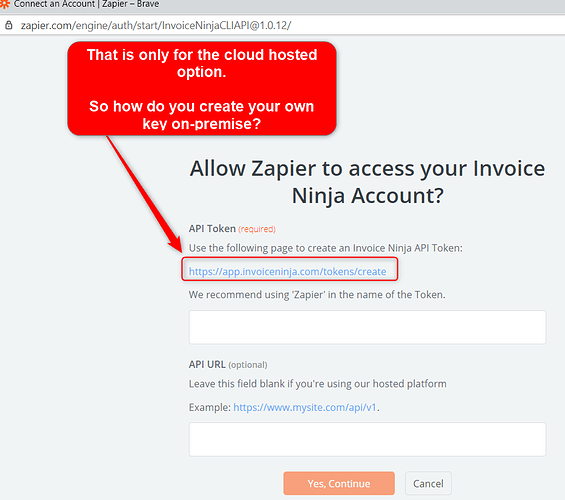 Using that link would just create cloud hosted option that you do not need when yo host yourself and I suspect that the API key will also be linked to the cloud version.
So how do you create your API key on your self hosted/on-premise version?

Thanks a bunch in advance for the help.
Kind regards
AngryWarrior