I notice it's been 19 days now on the v5 tag and no updates:


PDF generation has also just stopped working in IN for some reason (running v5 on docker). Customer s literally can't view invoices at all. This is more serious than I had thought.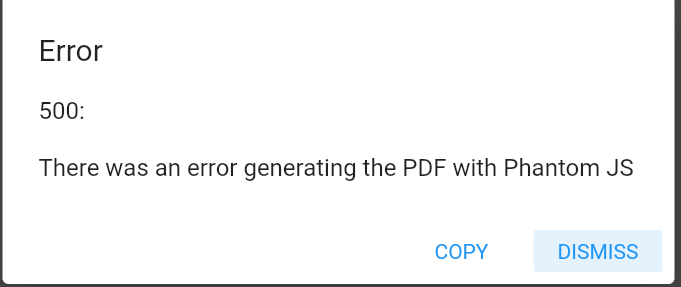 Log says this (all of this worked as recently as mid-nov 2021 - not clear what update might have broken it):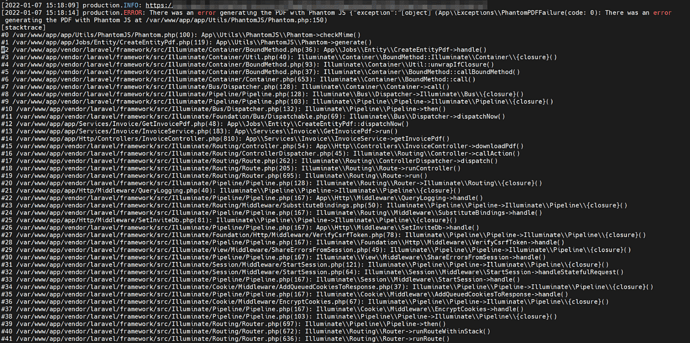 I have PhantomJS disabled in my .env file.
Also seeing this in the logs too - though IN has been operating.


I dropped back to the :5.3.32 version of IN and the PDF generation works and then stops working. It's become super flaky. It's all started after using a working system for some time. I now can't generate, create or even view invoices to send to customers. Wild.
Something interesting too -I can get the invoice with no issues by going directly to the URL of the failed invoice - such as https://mydomain.com/phantom/invoice/a4O6xxxxxxxNRVCqhIvwtFjM4QFcjFT?phantomjs_secret=secret
I don't understand what's broken here.