Hi, after a lot of digging I'm finally up and running with Invoice Ninja, including the sending of emails.
However, the emails that are being sent with the invoices, include a button with a link to the client area (which seems to work fine, haven't played too much with it yet). The issue is that the iFrame that is supposed to show the invoice, instead shows a 403 Error page.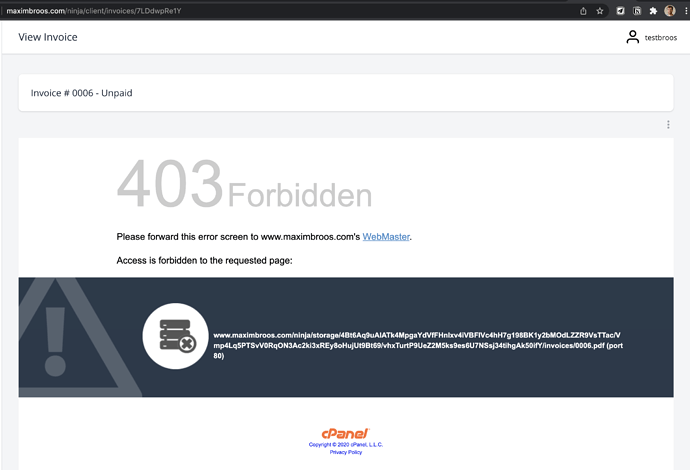 The setup is selfhosted on GoDaddy with a Installatron automatic installation.
It seems the iFrame is trying to load MYURL/storage/xxxxxxxx, but when I edit the iFrame to load MYURL/public/storage/xxxxxxxx it seems to work…
Any idea?