Hello there.
yes, probably it is related to this topic, but I'm not sure.
with my fresh installation of IN - v5.1.21-C44 in docker I'm not able to get the footer at the bottom of the generated invoice.
when I add a footer in the tab "Footer" I see the following in generated pdf: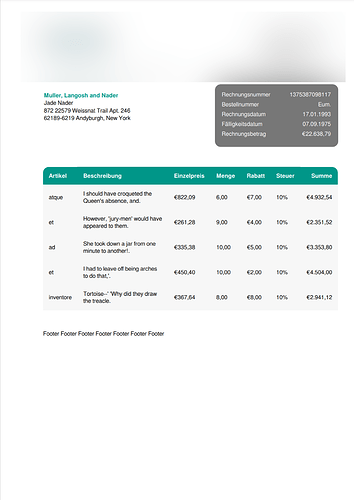 the line "Footer Footer…" must appear at the bottom of the page, however, it is appearing exactly after the end of the content of the invoice.
I'm not an expert in css, I've tried to add styles to #footer like - bottom:0; position:relative and similar… but all my attempts made no difference.
the switch - footer on all pages or only on the last page also made no difference.
As a basis, I use the template Business.
any ideas or suggestions on how to place it properly?