Hi,
At Settings > Client Portal > Registration I can determine which fields are offered for a client registration.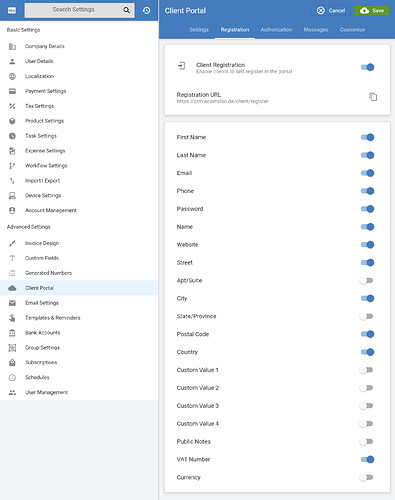 Unfortunately all fields are mandatory. I would suggest 2 improvements:
Add an additional toggle:

activate field
set as mandatory

Allow to order the fields. I have activated multiple fields but I would like to put "name" (company name) next to first and last name. I would also like to put website at the end of the form.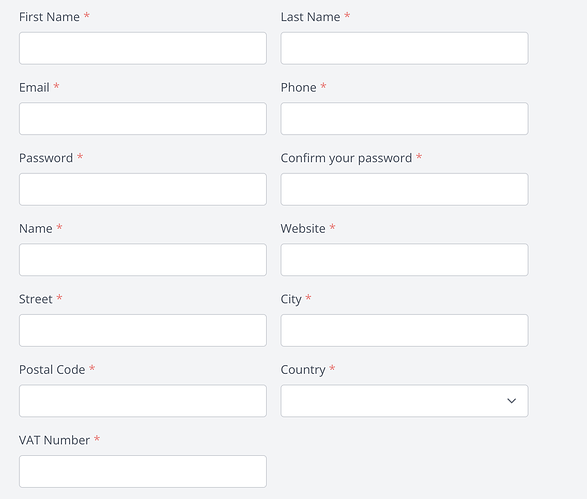 Thanks a lot!
Gijs