Hi Good day everyone, i have installed v5.1.31 using softaculous and done migration from version 4.5.35. At first,
Im on shared server and my hosting didnt gave me ssh access and such, so im kind of stuck with whatever accessible via cpanel.
Im facing the issues of failed to load PDF Document. is there anyway to troubleshoot this?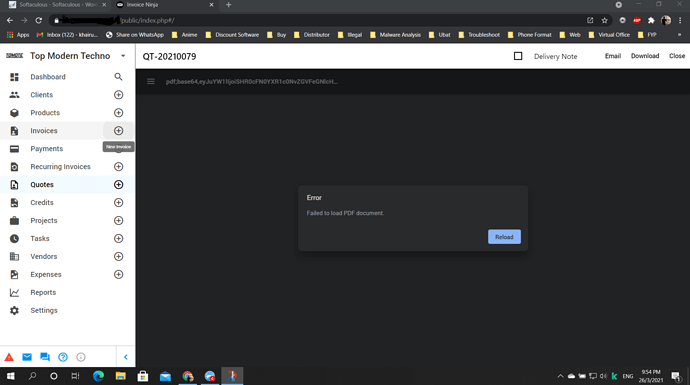 And along with this, it seems i also failed to convert quote to invoice