Hi,
When i make a report on clients, some of them have some credit left. (wrong)
When i look at the clientspanel there's no credit leftover.
The amount is twice the credit i repayed already.
Somebody an idea what i'm doing wrong.
I had a similar problem a few weeks ago and wit a Artisan command it was fixed.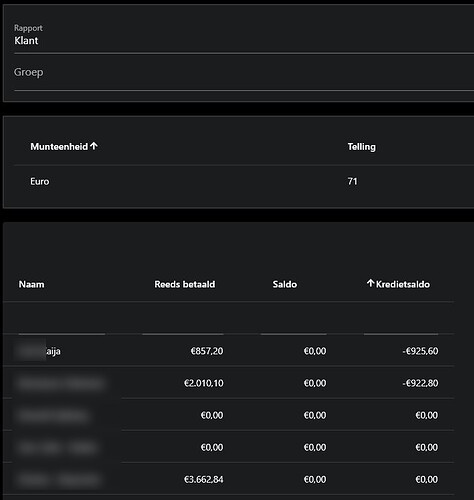 Koen