Having problems inserting a nice html formatted signature to attach to invoices sent by Gmail. When Gmail was introduced (I think v5.0) it was great because the invoices would attach the signature I had already setup in Gmail when sending an invoice. There was no need to worry about creating a signature in Invoice Ninja.
That feature seems to have disappeared now. So I have to create a new signature under Settings - email settings. But when I copy the html source into the Email Signature field it doesn't work when sending the invoice. I've checked the html source and it looks fine in a browser.
I have tried the same signature in different browsers and the linux desktop app but it still is not usable.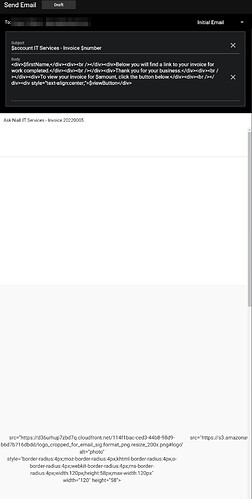 ← This is what it looks like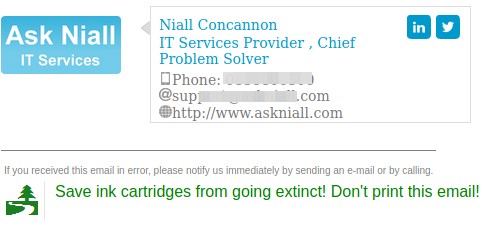 ← This is what it should look like
Should the auto signature stored in a Gmail settings be included when sending an invoice or are we limited to the email signature within Invoice Ninja?
Thanks.