Hello.
I have a problem with different amounts on the generated .pdf account. I think it is a mistake in rounding to .pdf.
Here you see an example of entered items with discounts.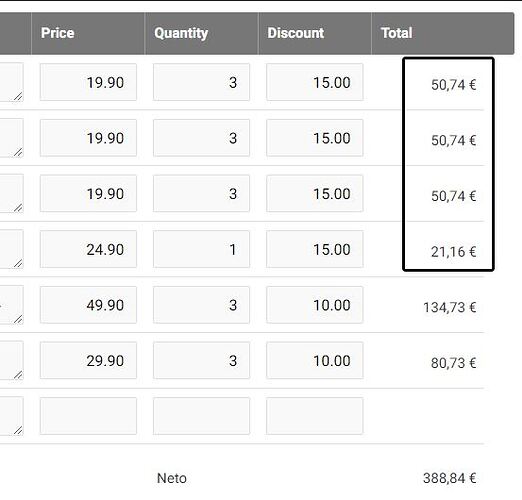 This is what it looks like on a generated .pdf invoice. Deviations are in the first four items.
I can't post 2 pictures so here's the link (.jpg): https://easyupload.io/n6cs22
It's about differences in cents, but then there is a problem with accounting because the amounts and payments of customers are not the same. Has anyone had a similar problem?
I searched the forum for answers, but could not find a solution. You can direct me to the topic if I missed it.
Thank you and have a nice day.