Hi, first I would like to thank you for this great software. I installed the self-hosted version and I would like to change some stuff like :
When I am creating a new invoice or quote, is it possible to customize the table that is used to add products (not the table in the design, I know we can change that) : I would like to remove the "Descricption" field since I only need the "Item" field, and I would like to position the quantity on the left in this table.
Here is an image of what I want :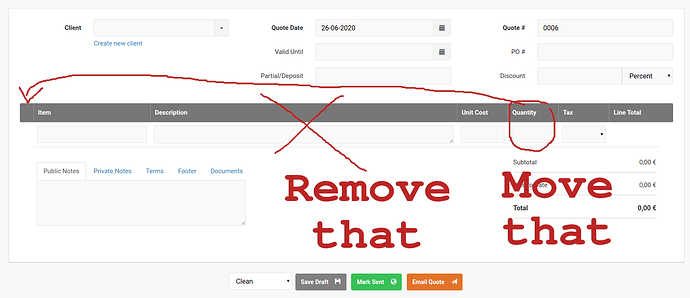 It seems like this table of edition is not customizable at least using the app, is there an easy way to change the source code to do what I want to do ?
Please contact me back, and thanks in advance.