Hi @hillel,
in latest 5.1.26 I am able to activate the task custom fields Custom 1–4.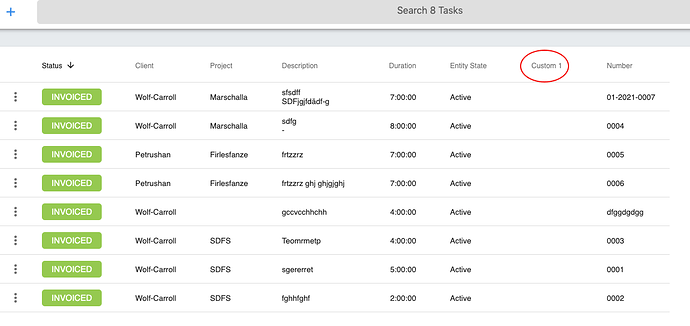 I expected to have the same options like in custom fields for products, but the option is missing.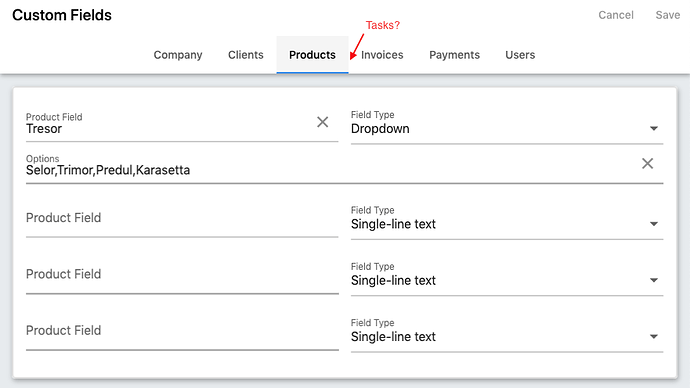 This leads into empty columns in the PDF invoice:

I'd planned to define a sort of Task Categories like "Category" as Dropdown-List "Conception, Creation, Design, Deploymens …", but the option is missing in custom fields, altough everything seems to be implemented in the task-view.
Is this Custom field reserved for V4 migrations, or is it too early (maybee available in the v5-develop branch). Do you have any idea?