Hi @hillel,
I do a really hard testdrive with reallife workflow on the new and really forward thinking Invoice Ninja but I also find some unpolished corners around there. As they are:
Clients View (Feature Request: Task-Rate should be integrated in the Columns-List as they are in Task-Views):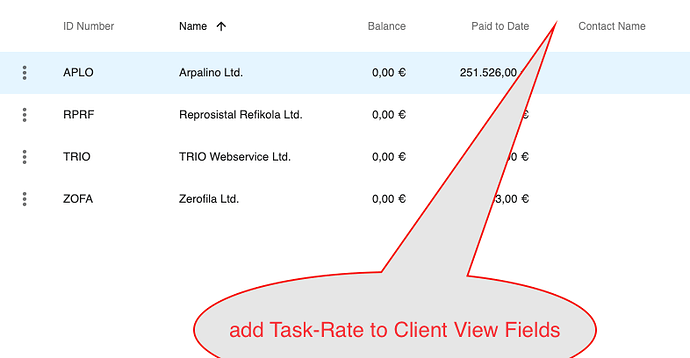 Task-View:
Here are some Columns with duplicate/wrong Content. I have commented on the screenshot: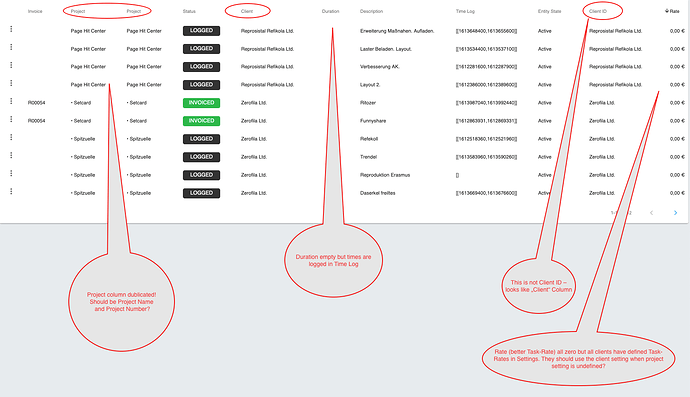 Can you replicate this issue, or is it possibly a setup failure?