Hi - I've been using v4 self hosted for a few years and just moved to v5. I started from scratch and am using the docker build.
I'm have an issue with the client portal. The main site works fine, but when I try to view the client portal (or view invoices from the links in emails) I get a bunch of security alerts about mixed connections. This is in both FF and Chrome. For some reason InvoiceNinja seems to be requesting certain resources via HTTP, even when explicitly loading the HTTPS version of the page. FF and Chrome both block these requests and throw up a warning to the user.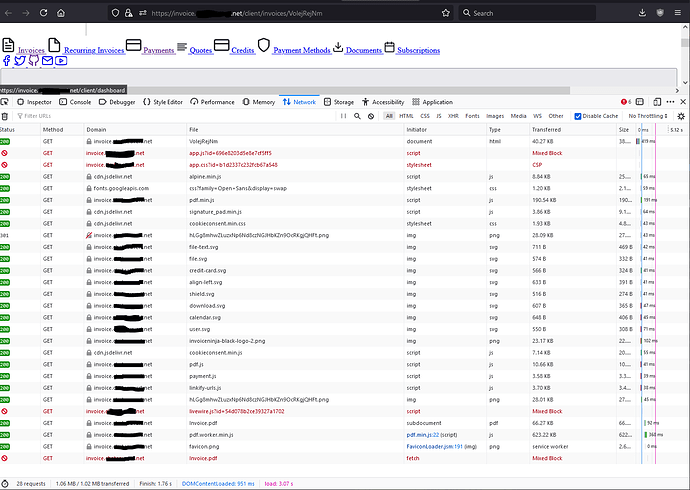 I have my Nginx config set up to forward all http (port 80) connections via 301 to https (443), but am otherwise using the default configs. I have REQUIRE_HTTPS = true in my ENV.
Any ideas? Bug or a config issue on my end?