Hi,
When reviewing my time data related to a task I noticed that the listed dates and the actual recorded dates sometimes do not match; I wonder if it may be related to a previous report of a similar problem with expenses dates not matching between the table display and the details panel (here: Expenses and date listing - Discourse (invoiceninja.com)).
Here is a screenshot showing my issue: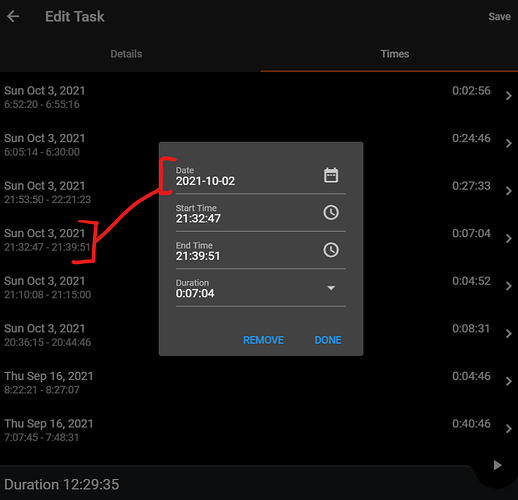 The correct date is 2021-10-02, so the list should show "Sat Oct 2, 2001" instead of "Sun Oct 3, 2001".
No all dates are mismatching though, so I can't tell exactly how to reproce the issue.
Thanks!