Hi,
I finally successfully installed InvoiceNinja on Ubuntu, which reside in Docker (Container Manager) of my DS220 Synology NAS.
I also configured my installation to work with HTTPS. Then I installed a certificate and my NAS forward all HTTP to HTTPS.
Now I ran https://invoice.mondomaine.ch and the request is redirected to https://invoice.mondomaine.ch/setup
The web page is destroy because the CSS file can not be reach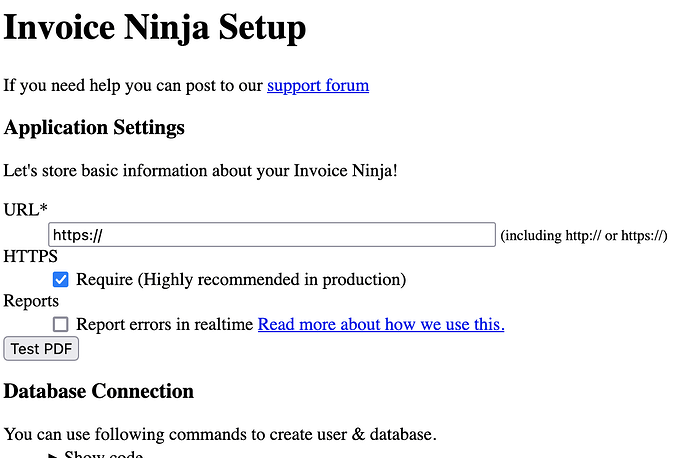 Firedebug, show me that error
Blocked loading mixed active content
Secondely, when I edit the source of the page, I can see this
<script src="[http://yyyy.xxxxxx.ch/vendor/alpinejs@2.8.2/alpine.js](view-source:http://b.eco-sensors.ch/vendor/alpinejs@2.8.2/alpine.js)" defer></script>
We can see HTTP, and for sure that the reason of the problem. I believe, the source of the CSS link are absolute.
My questions
Where are the HTML file? I could edit and add s to the http protocol
Can we change the source links from absolute to relative?
I edit the file
sudo nanao /var/www/invoiceninja/.env
and I modified the line to true
REQUIRE_HTTPS=true
and I restarted my container, but it did not solve the problem.
However, I think, I solved the probem while writting that post
Then I rededit the .env file and I add * to TRUSTED_PROXY=* and that solved the problem!!!
But why?
The * allows all proxy IP addresses, it should not have an IP address or a range?
Should I change back to REQUIRE_HTTPS=false ? (I tried and it is still working with false, why?)
Thanks for the clarification