Hi @hillel
I've tested Zapier to automatically create a new IN5 task once a Trello card gets assigned to me.
That works very well, but in the project dropdown, I only see the latest projects: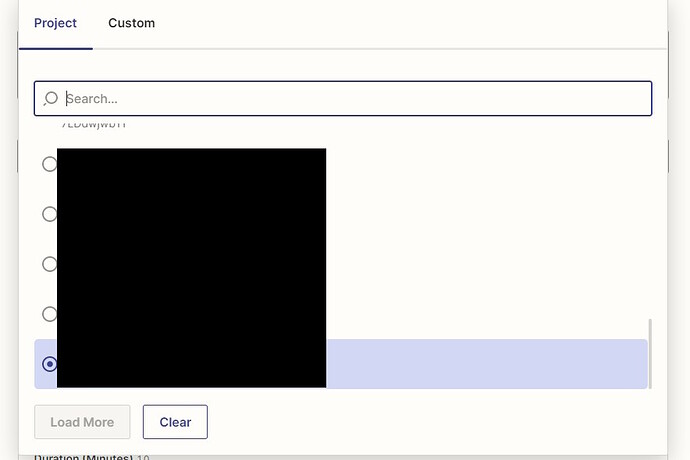 The "load more" button doesn't work.
Is it possible that you didn't activate pagination in your Zapier app?
See
https://community.zapier.com/developer-discussion-13/how-to-paginate-rest-api-for-load-more-in-test-triggers-11252