Hi,
I upgraded to version V5.3.84 and now how this upgrade button: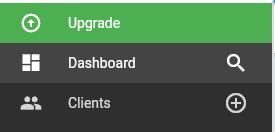 I am not sure if it was there before as I am assessing whether to swap from v4 to v5 so I haven't used this version much. I don't know what version I was on before upgrading.
If I click on the green upgrade button it takes me to a screen that say I am on the free plan.
Has this button been here before or is it a new "feature"?
Is there a way to remove this button?
Thanks